Social Security & Your Disability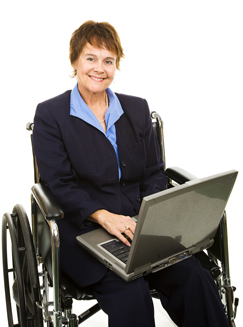 The Social Security administration receives many thousands of applications for disability benefits each year, and its judges adjudicate over 700,000 cases a year. Below you will find a list of common disabilities on which people have based their applications for benefits. This is not exhaustive, but gives you an idea of some of the more common reasons why people apply for benefits. We hope the comments are helpful to you in seeing how the Social Security Administration typically handles claims related to your disability.
Social Security considers your ability to engage in any kind of work when it determines whether you are disabled under the Social Security Administration's guidelines and regulations. A few conditions are so severe that you are presumed to be disabled if you meet certain guidelines, either under the "compassionate allowance", which are extremely severe conditions, or if you meet certain "listings". Most of the listings are very complex and require proof of several objectively verifiable conditions or findings.  Both the compassionate allowances and the listings can be found on the Social Security web site. We invite you to contact us for a no cost evaluation of the strength of your claim.