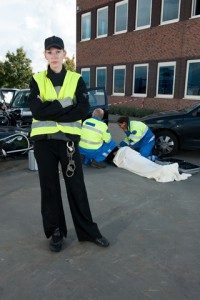 Do you want to call some faceless person from out of state who spends lots of money advertising to get your case, along with everybody else's case,  or do you want an experienced, aggressive local attorney in Colorado to help you when you have been injured in a motorcycle accident?
We ride, and we know what you are going through.
If you are involved in a serious motorcycle accident call us, and we will start working for you when you need it most. A motorcycle accident can mean the difference between financial security and being able to pay the bills for you and your family, or being unable to pay your bills. We want to help you through the process.
Riders who are injured by the negligence of another driver are often seriously injured, and are disabled for long periods of time. Nevin A. Seeger has been a long time rider, and is well aware of the fact that other drivers on the road will look but not "see" a rider, and will many times blame the rider for the negligence of the other driver.
We see this time and again. It is not at all unusual to hear the at fault driver say, "it was the rider's fault, see where he hit the passenger side of my car when I turned left in front of him". Often the police even give a traffic ticket to the rider, when the rider was not at fault. We work hard to overcome the bias and unfair impression many people have of riders.
We understand the fact that motorcycle riders have different needs than those who are involved in automobile accidents. We do not let insurance adjustors go unchallenged when they attempt to portray riders as irresponsible members of society, or unworthy of being fully compensated for the injuries and damages caused by another person.
Nevin A. Seeger is a member of the Harley Owners' Group, and has been a proponent of the right of the rider to decide whether to wear a helmet. He has also been a proponent of motorcycle safety courses, which help riders to understand the different challenges faced by riders when they share the road with other motorists.
If you have been involved in a serious motorcycle accident, call us first, and get the right team on board for you. Send us an email, or call for a no fee initial consultation. Most of our clients want a no recovery/no fee arrangement, and we usually will make this kind of arrangement for you where the other driver was at fault.
The fine print: As an important formality, be aware that we do not represent any person until we both agree in writing that we will represent you. Meeting all time limits and deadlines imposed by the law remains your responsibility until we have a written agreement.